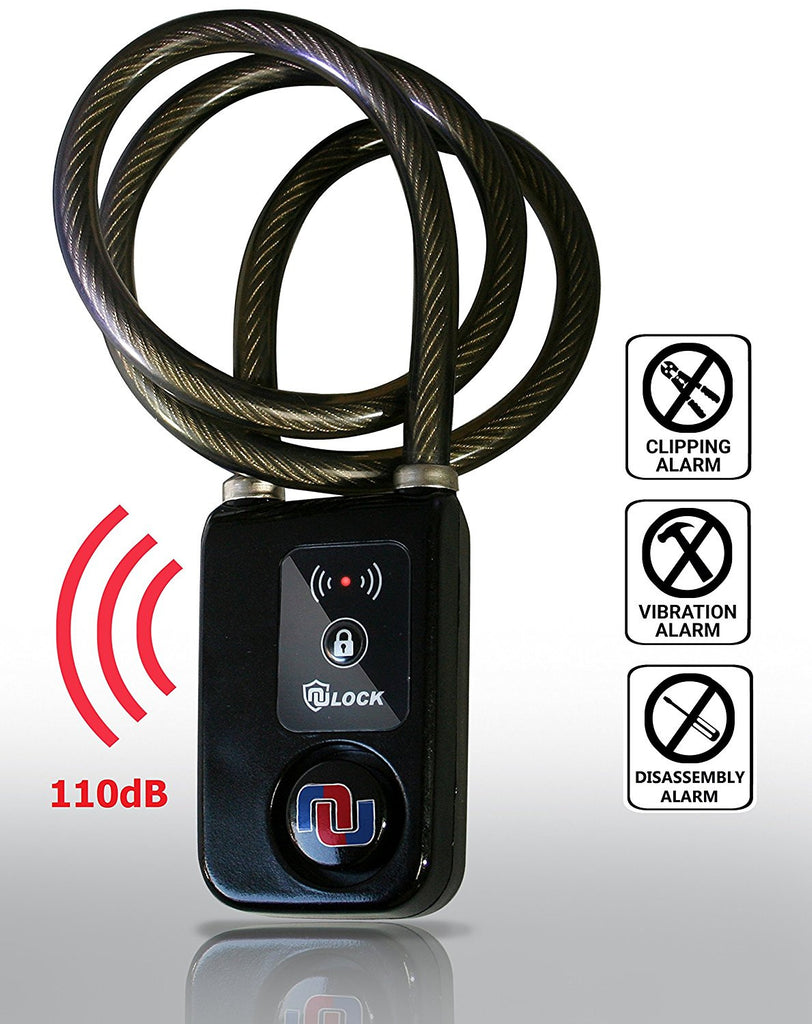 New lock for camping!
See Original Post: New Lock for Camping! from RTRVG.com
Author: Rich
It's not too often that I'm impressed by new technology since it's moving so quickly, I barely have a chance to notice! But I recently bought a new cable lock to secure my progressive surge protector to the shore power pole and I just had to mention it!
I have tried several ways to secure my very expensive Progressive surge protector and haven't felt comfortable with any of them. Then I found this; the Nulock, bluetooth smart lock! I have to say, I'm quite impressed!
Easy To Use
Out of the box, I had the concept down in less than three minutes! A new record for a technology product! It came with a handy dandy little screwdriver to remove the battery cover and even included Rayovac batteries!
The cable itself is 31″ long, and has about a 3/8″ thick cable. The alarm has a 110db alarm which is really, really loud! The lock is keyless and operates completely via an app and bluetooth on your cell phone. I was very surprised to see how easy it was to use! Once you install the app, you press the little lock button on the front of the unit and it shows up immediately in the device list. Click on it, change the name and password and you're done! Anytime you want to unlock it, just open the app and click, Unlock!
*The app has an auto unlock feature that I would not recommend using. I was able to walk almost 100′ away from the unit and it was still connected. Leaving the auto unlock on will keep it from locking anywhere on your campsite.
The way I'm using this is, I run the cable through the handle of my shore line plug, and then through the metal lock ring on the Progressive surge protector, and finally around the bottom of the shore power pole. You might have to go around twice. Some of the newer shore power pedestals have a hole in them for a security cable.
You can order more than one of these and name them in the app. For example, you could have generator, power pole, bicycle, scooter, etc. The app can handle as many locks as needed! Like I said earlier, there very few technology products that impress me anymore… this one did! Right down to the nice carrying case!
The only thing that would have made
this any better is if there was an
app for my Galaxy Gear watch!
---
1 comment