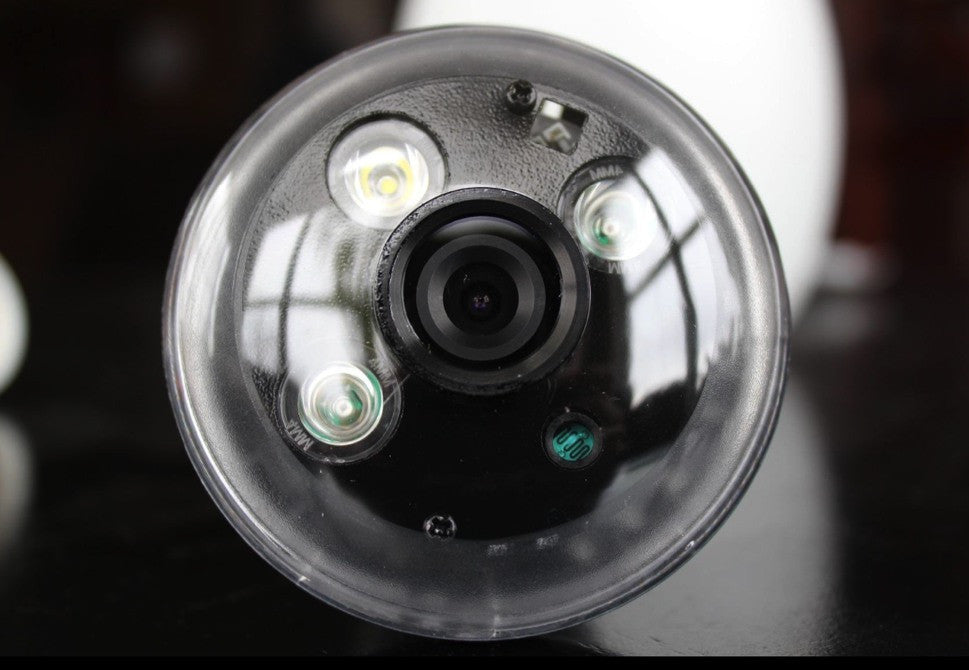 Review: NuCam 720p light socket WiFi security camera – home security in a light bulb
See Original Post: Review: NuCam 720p light socket WiFi security camera – home security in a light bulb
Home security systems can get a little pricey and there's usually recurring costs associated with it. This NuCam light bulb changes all of that.
Image: Amazon
While Wi-Fi security cameras have been around for several years, theNuCam 720p Light Socket Wi-Fi Security Camera offers an interesting twist that may solve certain issues that have plagued such cameras before. Created for both commercial and residential use, the camera attaches to an outdoor lighting fixture which means that you get two services in one.
How It Works
You set up the camera in a location that allows you to see someone coming onto your property, approaching an entranceway, or covering a vulnerable area of your home or business. The motion detector inside the device activates and sends a notification to you email alerting you that it has been activated.
The camera starts recording either with the light on or using night vision so that you have a record of who came near your property. You can turn on or off the light itself by using an app on your phone. There is also a built-in microphone so that you can record the sound and the motion detector has a range of up to 9 yards which means you can place it near entranceways and get full coverage.
You can purchase one or more of the units and place them around your residence or business. It is recommended that their placement is high enough to provide good coverage while being far enough away to avoid being taken by potential intruders.
Advantages
There are several benefits to using the NuCam 720p Light Socket Wi-Fi Security Camera starting with its ease of installation. All you need is the right socket and you can simply add the device as if you were replacing a light. There are no special instructions, tools, or experience needed to install the camera apart from perhaps having the outlet installed by an electrician or electrical company.
High-Quality Video: The video is recorded in HD 720p which makes it far easier to identify those who have activated the system. The sharpness and clarity of the camera means that you can easily see and identify faces, clothing, and other noticeable marks or features of the person being recorded.
No Additional Fees: There are no monthly fees and the app for your mobile device is free as well. This means that once you purchase the NuCam Light Socket Wi-Fi Security Camera, it is yours to use for as long as you want without additional charges.
Overall, this unique light/camera system is simple, affordable, and highly effective thanks to the HD 720p which makes the recording quite clear so that you capture all the important details. You can even save the recording directly to your mobile device so that it can be viewed quickly and the appropriate action can be taken.
What makes this unique is really the combination of light, camera, and motion detector all in one easy to install package that will help deter potential break-ins. If you are looking for a new type of security camera that protects your property in an affordable manner, then this new device from NuCam is the one for your needs.
---