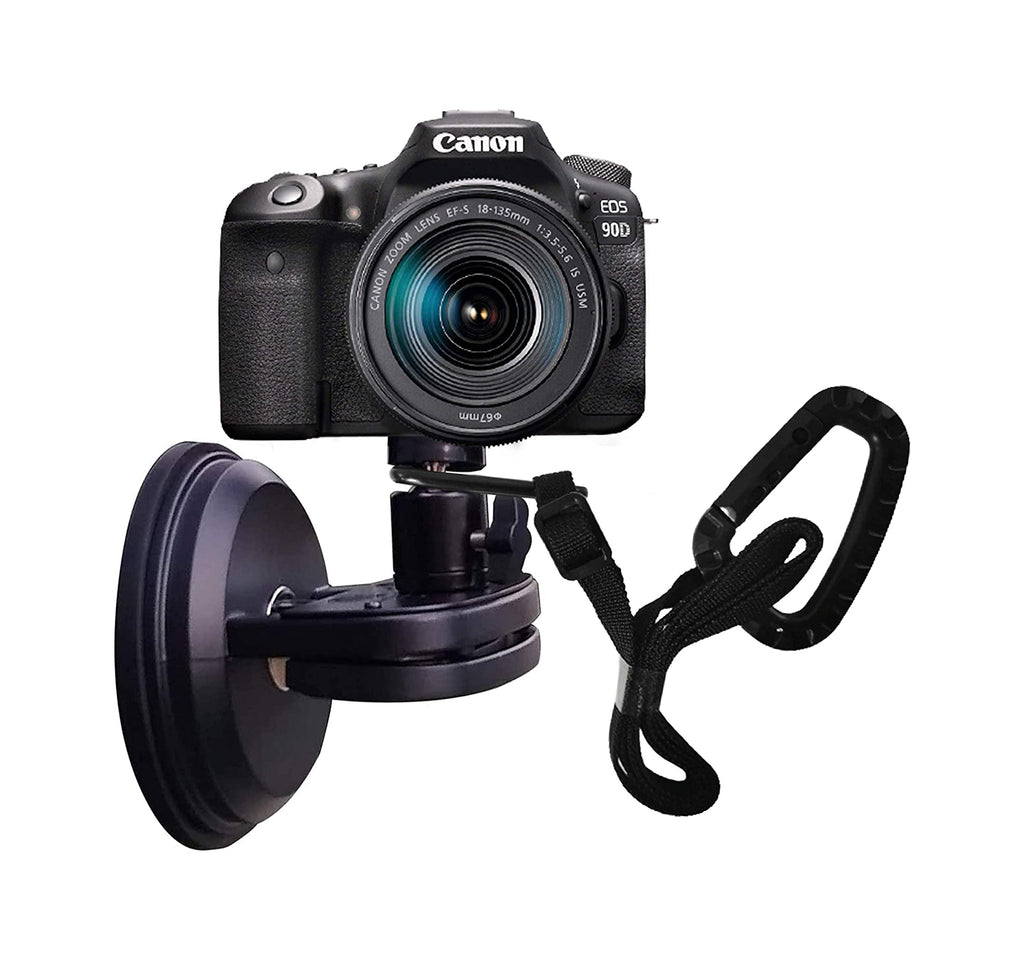 The Strongest Camera Suction Cup Mount
The Strongest Camera Suction Cup Mount - Malone Post
T
oday's digital age means more and more data is being uploaded than any point in human history. Over the last two years alone, 90% of the data in the world was generated. At such a blistering pace, individuals around the world have been pouring more money into finding products that make creating their data that much easier. Since the explosion of platforms like Twitch, YouTube, and social media apps like Tik Tok and Instagram, people have been using cameras to record video more than ever. For those people looking for a hands free way to record all of their content, this suction cup camera mount from NUVEND is a must have.
The freak scenario of the mount falling off during the vehicles motion is almost definitely not possible if the instructions are followed for weight guidelines. When the suction cup is fully engaged and locked, it is capable of holding up to 110 lbs horizontally and 88 lbs vertically. Considering most cameras that will be used on a suction mount are no where near that weight, the NuNet product would be more than stable for any application. For any user that needs added closure, the suction cup derives its main power from the automotive industry, where it was used to pull dents out of vehicle surfaces.
Included with the mount is 2 camera ball heads that work great for any GoPro or active camera. For larger, heavier cameras such as a Pocket 4K, the mounts may be slightly under engineered just based off of shear weight of the unit. To combat this issue, NuVending also includes a tether that attaches from the camera to the mount to elimiate any camera from falling to their demise. Scopes, 3D scanning equipment, antennas, lights and signs are all products that can be mounted to this suction cup. Extension arms are also available for users that are looking for a more free POV.
Although it may not seem necessary for such a solid product, NuVending offers a 1 year 100% satisfied quality guarantee in the case of and malfunction.
All in all, this product is a no-brainer for anyone looking to broaden their videography skills and shot selection. For $29.99, the potential reward is much higher than the initial investment.
To take a look at the NuNet Suction Cup Mount, check it out on Amazon.
---