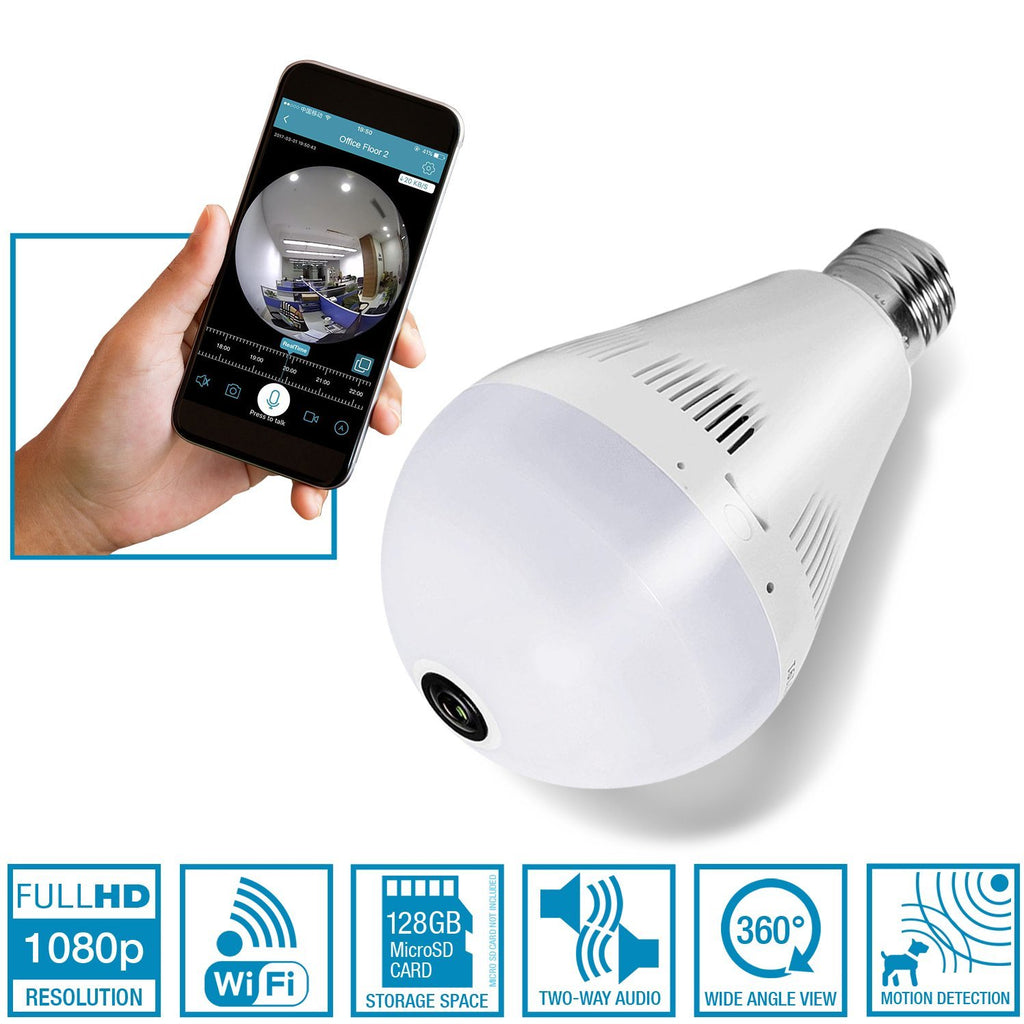 Secure your home with 2018 Upgraded Light Bulb Camera NuCam 360
See Original post: 
Secure your home with 2018 Upgraded Light Bulb Camera NuCam 360
Do want to monitor your baby while you are busy at work? Do you worry about the pets at your home when you're at workplace? Are you concerned about the security at your house when you're on a vacation? Do you want to track the package at your door step and provide live instructions? Do you want to monitor a suspicious activity without a visible CCTV camera?
A single solution for all these needs is using security Nuvending 2018 updated NuCam 360 degree camera, this is a hidden camera inside an electric bulb. Security devices plays a vital role in monitoring your house in your absence. Most of the security devices are visible to others and they may not serve the purpose.
This is excellent product since the camera is hidden inside a bulb and is unnoticeable to others. It allows you to capture the entire scene behind your back without alerting the presence of camera in the scene.  It captures 3600 degree view and also has motion detector to capture the motion and provide alert on connected mobile devices. This device also has slot for memory card to record the It serves multiple needs
You can also scare the intruder using the speaker present in the camera, you can give instructions to the delivery person as well. just hold the microphone button on the app in the phone and speak.
You can buy this product from amazon using this link
http://www.amazon.com/gp/product/B077Z8MQ9X
 you can see my video review here.
---