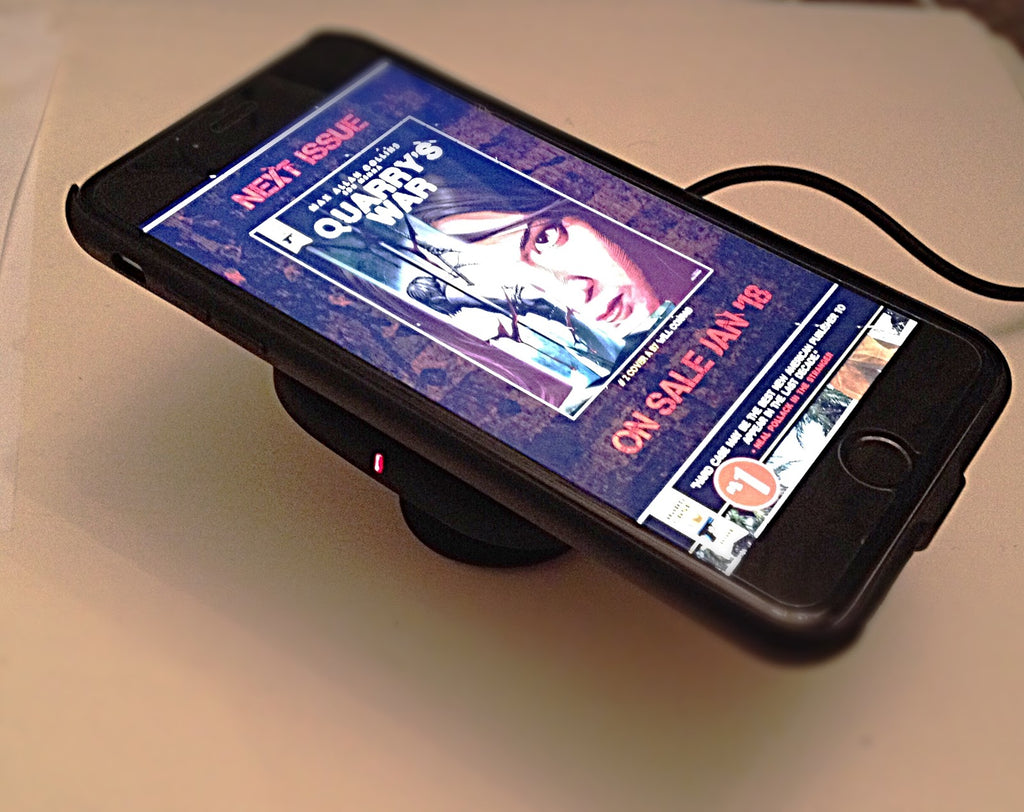 Unboxing the NuCharger Qi5000: oh the glorious hours of comics ahead of me..
See Original post: Unboxing done by James Brown from toastx2.blogspot.com
Website: toastx2.blogspot.com
Author: James Brown
I was recently given the opportunity to test out a battery extension case for my iphone 6+. The NuVending company hooked me up in exchange for a public review. See YouTube Unboxing video and usage perspective below:

The timing couldn't be more perfect to begin investigation of battery accessories. I have been charging my phone twice a day for months and eeking out trickle charge wherever possible.

Why? My usage has skyrocketed. 

My iphone 6+ has close to eliminated my use of PC for non work projects. My aging iPad mini is sluggish when I load up a 250MB graphic novel. Reading comics on my phone has become a defacto action and a super convenient way for me to stay up to date. The trouble is that they present poorly when the power sucking brightness is too low. All of my book reviews and video reviews are written filmed or compiled via the 6+.

The NuCharger Qi5000 is a great product, but anyone touting perfection is feeding you a line. It has flaws, not many, but noticable: some wonkey feeling buttons, a lightning port which charges but blocks PC connections. It does as described though, it holds a charge, it recharges my phone, and it does it fast. 

For a budget case sub-$50, it is hard to hold any flaws against it critically. I bet I will find additional areas of concern, but not so much as to block this from being a highly usable device accessory.

Also tested was a NuCharger Snap200 Qi wireless car charger. Worked well in conjunction and definitely provided an easy wireless boost of power. I am not sure it will live in my car, but attached to the side if my standing desk at work? Yeah. It will probably defy gravity there instead.
---